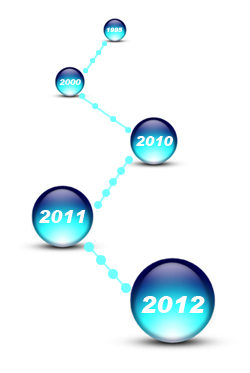 ◆ 1993
Zhongshan Golden Eagle Kitchen Equipment Co., Ltd. was established.

◆ 1995
The company will be the main business to the production of amusement equipment industry, changed its name to Zhongshan Golden Eagle Recreation Equipment Co., Ltd.;
Registered "Golden Eagle" entertainment machine trademark;
The company moved from Shara to Zhongshan City Southern District, to expand operations, expand a broader space for development.

◆ 1998
The company obtained national special equipment production license

◆ 1999
The company's own design and development of the swing machine, debut at the Beijing exhibition, won the highly praised the industry

◆ 2005
Join the China Amusement Park Amusement Park Association.
The company works with American merchants to provide amusement equipment for Disney.

◆ 2007
Company branch set up, the main production of export products.
Become the first to join the Zhongshan City Game Entertainment Industry Association member units.

◆ 2008
Companies to bring the latest products grand exhibition Dubai Amusement Equipment Exhibition, access to foreign businessmen has been well received.
Access to the CE safety system certification, the company successfully sold products to the European market
The company's products successfully entered the "Shenzhen Happy Valley" "Window of the World" and other theme parks

◆ August 2012
In response to the needs of urban development, the company moved to China's amusement equipment base - Zhongshan City, the port town, merged the plant and branch, open a new chapter in the development.